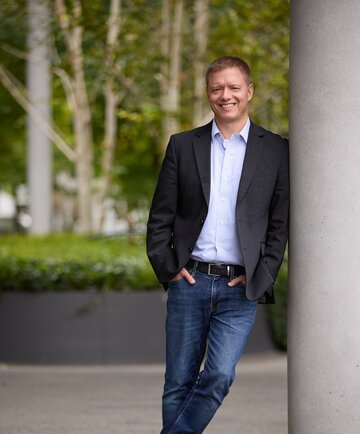 A passionate bioscientist who always strives to squeeze out the last 5% of a case
With nearly 20 years of experience as a patent professional, Leonard Werner Jones' practice focuses on the life sciences, and in particular on protein and nucleic acid-based therapeutics, medical diagnosis, stem cells, and protein purification in oppositions and appeals at the EPO. Leonard represents a colorful mixture of small and mid-size biotech companies, academic institutions, and large pharmaceutical corporations involved in technologies, including CRISPR/Cas, RNA therapeutics, antibody technologies and treatments, gene therapy, and chromatography. He enjoys working with each client individually to find the best solution to protect and manage their intellectual property interests in Europe, especially in view of challenging case law, crowded space, and demanding budgets.

Having grown up in the United States, Leonard focuses on advising clients in North America to best maneuver the difficulties of intellectual property protection in Europe. While the age of videoconferencing has eased communication, Leonard always looks forward to returning home to speak at a conference or participate on a panel, to engage as a guest lecturer at colleges and universities, and to visit with colleagues and technical experts to discuss the core of the invention.

Prior to joining HOFFMANN EITLE in 2004, Leonard completed his doctoral thesis at the Max-Planck-Institute of Neurobiology in Martinsried/Munich. He then was a post-doctoral scientist and later faculty member at the University of California/San Diego (UCSD) Department of Neurosciences (1998 – 2004), researching nerve regeneration following spinal cord injury. He is author of more than 30 international scientific publications and received scholarships and research grants from US-NIH, US-VA, US-NARSAD, DAAD, Max-Planck-Society and HOFFMANN-La Roche.

When taking a break from the world of IP, Leonard is found in the Alps with his family, hiking, mountain biking or skiing.
Dartmouth College B.A. (Hanover, NH; USA)
Dr. rer. nat. in Biology at Ludwig-Maximilians-Universität München / Max-Planck-Institute of Neurobiology
German Patent Attorney
European Patent Attorney
Representative before the Unified Patent Court
German Patent Attorney Bar Association
epi
FICPI