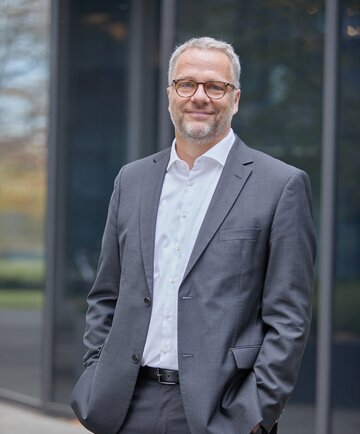 Peter likes variety which is why he has represented small, medium-sized and large clients in all aspects of chemistry and beyond for more than two decades. His technical areas range from foods to forest products and from polymers to pharmaceuticals. For the most part, Peter handles contentious matters, in particular opposition and appeal cases before the European Patent Office and revocation actions. Peter has been involved in several hundreds of oral proceedings and is convinced that this is a good basis for his activities in patent prosecution and litigation support.Peter Klusmann is a German and European patent Attorney in HOFFMANN EITLE's chemistry practice group.

Prior to joining HOFFMANN EITLE in 1994, Peter studied chemistry at the RWTH Aachen (1986-1990) and then moved on to attain his Ph.D. degree at the Max-Planck Institut für Kohlenforschung (1991-1993). He is a frequent lecturer in patent matters and fluent in German and English.

Outside the office, Peter likes his slice in tennis, but hates it on the golf course.
Dr. rer. nat., Dipl.-Chem., LL.M.
German Patent Attorney
European Patent Attorney
Representative before the Unified Patent Court
German Patent Attorney Bar Association
epi
FICPI
LES
AIPPI
VPP
Advisory Council of the University of Akron (Ohio, USA)
IP Patent Star Germany, Managing Intellectual Property (2018 & 2019 & 2020 & 2021)
iam 1000 (2021), recommended individual
"Chemistry group co-head Klusmann has an intuitive grasp of everything from pharmaceuticals to polymers"
Who's Who Legal Germany (2021)
"Peter Klusmann is a long-standing figure in the market with extensive experience handling IP issues across the chemical and pharmaceutical industries."
Chambers Global (2021)
"Peter Klusmann is a well-respected patent attorney. He is recognised for his work in the chemistry and biotechnology sectors"
JUVE German Commercial Law Firms (2021), recommended individual
WitschaftsWoche 2021, recommended individual
Handelsblatt Deutschlands Beste Anwälte 2021