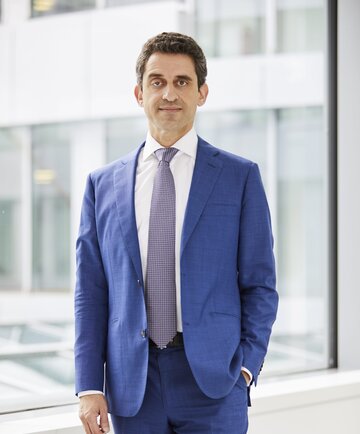 A dynamic litigator and balanced negotiator
Clemens Tobias Steins, attorney-at-law, is a partner in HOFFMANN EITLE's patent litigation and licensing practice group.

After working first in technology law and M&A, Tobias has specialized in patent litigation for 15 years. He represents predominantly Japanese and US clients in large‑scale patent litigation projects, mainly in the fields of pharma/biotech and electronics. He is an experienced coordinator and known to develop a thorough understanding also of the technical aspects of a case. He is recommended as a patent litigator in the legal trade magazine Juve.

In addition to counseling clients in non-contentious patent law matters, Tobias also enjoys drafting and negotiating license and R&D agreements.

Tobias is fluent in English and, upon working in a law firm in Tokyo for some years, has a basic proficiency in Japanese.

To decompress Tobias competes in ballroom dancing (Latin and Standard Dances).
Saarbrücken University (law degree, 1995)
Saarbrücken University (PhD in law, 1998)
Higher Regional Court Düsseldorf (bar exam, 1998)
National University of Ireland/University College Dublin Postgraduate Program International Commercial Law (LL.M., 1999)
German attorney-at-law
Representative before the Unified Patent Court
Munich Bar Association
GRUR
AIPPI
LES